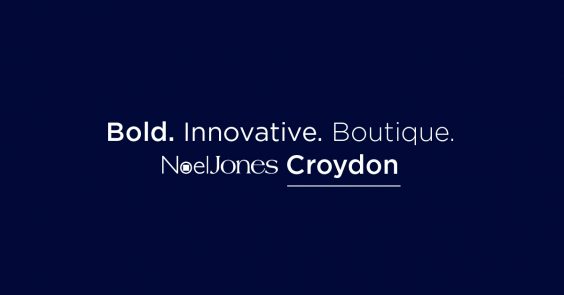 Croydon Office
Noel Jones Croydon is headed by the dynamic director team of Warren Paas, Michael Muncey and Brett Freeman, each bringing unique strengths, but a united desire to deliver a boutique service to Croydon and it's surrounds, unlike any seen before.
Whilst this might seem like a bold statement, it is one that they, and their exceptional team stand by.
Their ability to foster strong relationships allows them to work cohesively with their clients, tailoring real estate solutions that are focused on the achievement of client goals. For this to happen however, there needs to be a shift from the traditional mindset; there is no room for complacency in the ever-changing real estate market.
Whilst a strong set of proven processes underpin all that they do, they are constantly evolving their marketing and communication methodologies to caplitalise on the availability of new technology, and to align with both industry and social trends. Their mission is to employ innovative strategies that attract a wide selection of candidates, in the right demographic, allowing them to find the optimal buyer for their client's homes.
This approach extends to their property management department who will support them from the Ringwood office; in many regards they are two offices with one phone number, working together to offer their clients an end to end real estate care package.
Noel Jones already has a strong presence in Croydon and its surrounds and the brand well recognized and respected. Having a designated local office now allows them the ability to capitalise on their existing footprint, whilst making it easier for their clients to engage with them. It will also provide greater opportunity for them to interact with the locals, supporting community events and building relationships of substance, something that the Noel Jones brand is synonymous with.
Croydon itself is a thriving locale, which also encompasses Croydon North, Croydon South and Croydon Hills. It boasts lush leafy surrounds, stunning views to the Dandenong Ranges and a seamless melding of housing types including historic properties, acreages, sizeable family homes, units and townhouses, plus a number of high density urban style apartments. With its excellent range of highly-sought schools, its comprehensive transport network, the wonderful variety of shopping precincts, cafes and restaurants, plus an array off open green spaces and leisure facilities, it's a place that is gaining recognition for all the right reasons.
When you succeed at sculpting a cohesive team, where everyone takes accountability for his or her piece in the process, great things can be born.
BOLD, INNOVATIVE, BOUTIQUE; let us show you how.
Community Involvement
We are heavily involved in our local community and proudly support:
East Ringwood Football Club
North Ringwood Cricket Club
Heathmont Bowls Club
Ringwood RSL
Holy Spirit Primary School
Maroondah Sports Club
Norwood Secondary College
Wesley Mission
Croydon Hills Primary School
Kurboroo Kinder
North Ringwood Football Club