Springtime is arguably the best time of year for your garden to shine and look its best. The air is heavy with the sweet smell of new growth and flowers blooming, your garden can be a feast for all the senses. Not everyone has the budget for a total overhaul and landscape design, so I've gathered some affordable ideas on how you can make your spring garden shine.
Propagation

Many plants that you have in your garden can be propagated over and over.
Some popular varieties that are easy to propagate are:
• Succulents
• African violets
• Fuchsias
• Pelargoniums
• Geraniums
Succulents in particular are fast growing and look amazing in just about any garden. Planted in colourful pots they will be an architectural feature for your garden.
Hunt down cut price plants
Farmers markets, car boot sales and open garden events are the cheapest places to buy new plants. Here the savvy gardener will find surplus stock going at bargain prices well below that of a nursery or garden centres. Ask around your friends and family also, they may have excess plants they wish to off load too.
Plant a herb garden
Rosemary, mint, parsley, basil and oregano are all herbs that are easy and inexpensive to grow. Rosemary in particular can be groomed into a hedge, serving a dual purpose. These plantings will not only look good, but will be welcome additions to your warmer weather entertaining menu.
Spruce up your garden
Don't underestimate what a good tidy up, cleaning and weeding will do to update your garden, and it costs virtually nothing. Spending a weekend removing weeds, dead plants and clearing away dead leaves and debris will make a huge difference to the overall presentation of your garden. Don't forget to high pressure clean your driveway and pathways too for an equally sparkly appearance.
Build you own firepit
With the warmer weather comes the time to entertain and gather outdoors. However, we still have some cool evenings in spring, so a firepit is a fabulous way to keep your guests cosy well into the evening. A firepit will add atmosphere to your backyard, however they are not always the most affordable addition. If you are not afraid of some hard work, why not build your own? YouTube has plenty of instructional "how to" videos to get you started.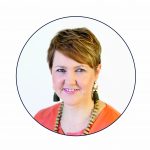 Written by Tania Bell from Green Room Interiors