The Spring sunshine and warmer temperatures have emerged in Melbourne, which is making our days of staying home a little easier to bear.
Spring is typically the busiest time of year for the property market and selling your home. Get ahead of the pack with these smart styling tips to make your home stand out.
Stick to a particular decorating style
You want to lead your potential buyer on a journey throughout your home, so having a common theme from one room to the next, helps to create that flow. You may wish to decorate with mid-century style furnishings, if your home is a 60's or 70's home or for a more relaxed and refined style, like Hamptons, then lots of white, soft grey and blues are the way to go. You want buyers to experience your home as a whole.
Introduce greenery
A simple and cost effective way of creating a big impact in your home is to introduce flowers and greenery.
Posies or arrangements of fresh flowers on a side table, kitchen bench or dining table will brighten up the space with a shot of colour. Can't get to the florist right now, then shop your garden and pick natives such as eucalyptus leaves and flowering plants. Indoor plants arranged in groups can form part of the decoration and add to the liveliness of your interior.
Spring clean
After a long, cold winter cooped up inside, spring is an opportune time to open up doors and windows each day and allow the fresh air to circulate. Give your upholstered sofas and chairs a good clean to remove any stains or odours that may have mounted up over winter.
Have carpet and rugs dry cleaned to freshen up the stale air.
Clean all your windows and remove any mould caused by condensation on the glass. Also be sure to check the bathroom ceiling for any evidence of mould.
Consider professional styling
If your budget allows and your property is vacant, it is always worth considering hiring furniture which is professionally styled, this can equal a big difference in the final property sale price.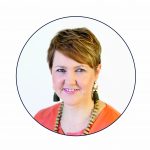 Written by Tania Bell from Green Room Interiors