When selling your home, the aim is to make your home stand out from all the other homes that may be inspected on that day.
Colour plays a big part in how aesthetically pleasing your home is and also how it makes one feel. Understanding colour and how to apply it will put you head and shoulders above other homes currently on the market.
Generally, cool colours such as grey, blue and teal give off a cold and unfriendly feeling and warm tones such as red, orange or cream feel warm and homely.
Having too many different colours in your home can put people off, similarly if your home is too boring and is a sea of white, it can be as equally polarising.
Here are some tips to help introduce colour into your home styling to give the biggest impact:
Cushions on sofa
So many times I see dark, heavy sofas with no cushions at all on them, dominating the room. Disguise an oversized sofa with colourful and varying sized cushions. I give you permission to go out and buy an assortment of brand new cushions, it will really make a difference.
Colour through plants, foliage or flowers
Even the most barest and starkest of kitchen benchtops or dining tables will come to life with a splash of colour by the way of a plant or bunch of flowers. Look for long lasting flowers such as natives or even some eucalyptus leaves in a vase to introduce texture and colour. For the most visual impact, oversized plants or arrangements are the best selection.
Artwork on walls
Dress up a bare white wall with just one piece of artwork or a picture.
Select a colourful picture with an abstract composition and as large as possible. The larger the better to give more bang for your buck.
Towels in bathrooms
As with most bathrooms your colour scheme may be all white or a neutral colour, which is not overly memorable. Buy the most upmarket and colourful towels that your budget allows and place them strategically on the towel rail and draped over the hand basin.
Your potential buyers will always recall how they were made to feel in your home during the inspection. If it is a colourful, happy and welcoming journey, you will be a strong contender for their short list for sure.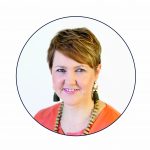 Written by Tania Bell from Green Room Interiors