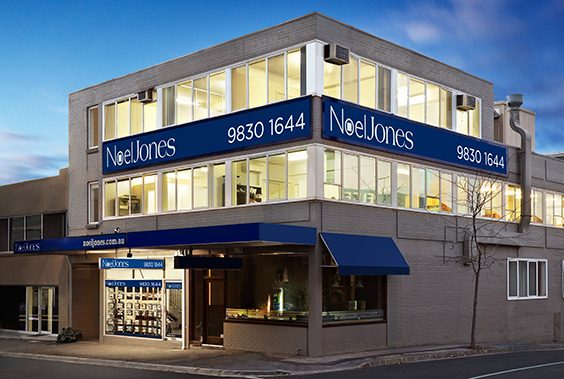 Balwyn Office
Noel Jones Balwyn office is led by some the area's most experienced, well known and dynamic real estate leaders. Tim Penhalluriack and David Fileccia have an immense energy and knowledge of local real estate; Mark Rathgeber is a property development expert responsible for much of the best unit developments and new housing in the area; and Michael Nolan is a lifelong local with four decades of industry experience. Their top real estate sales agents and property rental management team are local experts, deeply involved in the area, not only through real estate but also the local clubs and charities that the office supports.
Covering some of Melbourne's most sought after suburbs including Kew and Kew East, Mont Albert North and Surrey Hills, Balwyn and North Balwyn, the area is characterised by luxurious period homes, contemporary townhouses, and new apartment developments. A refined lifestyle is on offer here; think quaint shopping, bustling cafes and carefully manicured public gardens.
Balwyn and its surrounds are in demand with couples and families, although an increasing number of young people are flocking to the area. Even with the plentiful shopping, restaurants, cafes and a historic cinema, the lifestyle is relatively peaceful, making it very popular with those in the market for buying or renting in a vibrant neighbourhood.
The leafy east is home to some of Melbourne's most exclusive schools, including the highly regarded Balwyn High School, hence the suburb's significant attraction to families. Throw in steadily rising house prices across the area – some of the fastest growing in Melbourne – and the allure is easy to understand.
Every agent at Noel Jones Balwyn is dedicated to building open, trusting relationships and delivering outstanding results, whether you're buying, selling, leasing or looking for a home to rent.
Community Involvement
As a team we are deeply involved in our community, not only through real estate channels, we also proudly invest in local clubs and organisations including:
Balwyn Football Club
Positioned directly across the road from our office, Balwyn Football Club is one of the most highly successful football teams in EFL history. Noel Jones Balwyn is proud to be a long-standing major sponsor for the club and many of our agents can be seen on the sidelines any given Saturday (when not at Open for Inspections) cheering the boys on.
Balwyn North Bowls Club
One of only a select few sponsors for Balwyn North Bowls Club, Noel Jones also participates in many of their bowls events, as a great way to meet and mingle with the local community.
Balwyn Evergreen Centre
We are proud to be associated with the Balwyn Evergreen Centre. A community-based organisation committed to providing older residents with high-quality programmes in a friendly, supportive, social environment.
Balwyn Rotary
Not only do we support and provide advertising signage for the local Balwyn Rotary Club, we participate in several of their fundraisers; including calling many of their successful Silent Auctions.
Koonung Heights Cricket Club
Noel Jones Balwyn are proud to be one of the major sponsors for Koonung Heights Cricket Club. Located at Greythorn Park, the home of cricket, Noel Jones frequently attend club fundraising events and are fortnightly contributors to the Koonung Heights Cricket Club newsletter, providing them and the wider community with up to date real estate news.