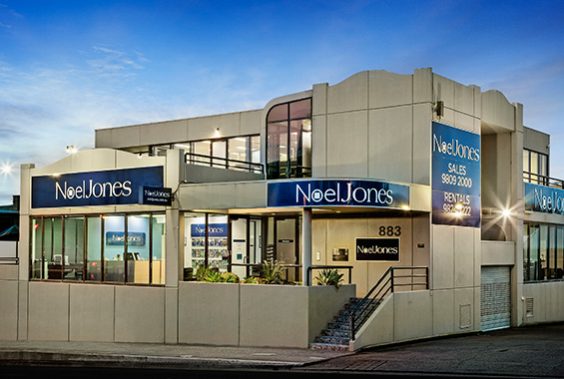 Camberwell Office
Camberwell's Expert Real Estate Agents
Are you looking for a rental property close to public transport? Are you looking to purchase your first home, or your first investment property? The friendly and qualified team of real estate agents at Noel Jones Camberwell are here to find the property you've been searching for with our extensive list of rental properties and houses for sale.
The Noel Jones Camberwell office is led by the highly respected real estate agent David Gillham, who brings with him 36 years of property experience in Boroondara, Stonnington and Whitehorse. His professional team of sales and property managers bring unparalleled expertise and passion to each transaction, and are committed to supporting the local community through clubs and sponsorship.
Professional Property Management for Investors with Rental Properties Camberwell
Our Camberwell team provide exceptional property management to investors who own property in Camberwell and surrounding areas. From advising on the best areas and homes to invest in to securing you a quality tenant, our Camberwell property managers are the best in the business.
How our Camberwell Real Estate Agents can help you find houses for sale or rent
The Noel Jones Camberwell team consists of agents who live locally, enabling them to provide expert area knowledge to help each client find the right property. Camberwell is well known for the stylish facades of the Victorian and Federation-style homes that grace its leafy boulevards. This is the Melbourne of old; calm, confident and well-mannered. This grand suburb, together with neighbouring Hawthorn, Burwood, Surrey Hills and Glen Iris, boasts many attractions: exclusive schools, stylish cafes, exclusive boutiques and the vast Fritz Holster Park in Hawthorn East to name a few.
With a population made up largely of families, older couples and singles, the homes here are a collection of refined period houses, contemporary townhouses, and stylish apartments. This is an exclusive and established location, packed with both style and substance. So, if you're in the market for buying, selling or renting out your investment property, you can be assured that the property management and real estate sales experts at Noel Jones Camberwell will work tirelessly to achieve your ideal result.
If you'd like to discuss rental properties, houses for sale, property management or buying in Camberwell, or perhaps the surrounding suburbs of Balwyn or Glen Iris, contact our office today.