A new trend in home decorating has emerged and is quickly gaining momentum. It is called "Grandmillenial" style or "Granny Chic".
This style is full of nostalgia for anything old fashioned or traditional, like something you'd see in your granny's home, throw in some contemporary artwork or sleek modern furniture and there you have the style in a nutshell.
While the style is mostly popular with millennials it is fast taking over the design world, so you had better wise up about what all the fuss is about.
Some core elements to creating granny style:
Colourful, floral wallpaper
Wallpaper is the staple for Grandmillenial style. Instantly adding in some floral or toile design will bring the style alive. Look for removable vinyl wallpaper, which is easy to change over time if you get bored or you are renting.
Thrifting and second hand finds
This trend has appealed to the need to reduce mass produced goods going into landfill, second hand goods are highly sought after. Think of the better quality sofas and dining settings that were made in decades gone by, many are still in excellent condition.
Search through second hand stores or Facebook market place for a sustainable choice. Upcycling old timber furniture by painting has become hugely popular also. Annie Sloan chalk paints allow one to individualise an old sideboard or console.
The more things on your sideboard the better
The look you are going for is maximalism, so leave no surface bare. Any shelving, sideboard, or tables should be displayed with vases of fresh flowers, travel curios and knick knacks. Mix vintage silver and brass with candles and small artwork pieces. Keeping both modern and classic styles in the mix. It's all about bringing in history and character, so introduce some family heirlooms to make it even more personal.
Furniture and fabric
Upholstered arm chairs and lounge suites with piping, frills and skirting form a big part of the decorating style. Chintz or floral fabrics work well topped off with cushions with tassels or frills and even some needlework. Wicker and dark timber furniture feature heavily.
A word of warning, don't go overboard with the old pieces, as it could end up looking too much like a replica of Granny's house. It's all about creating nostalgia paired with contemporary pieces. The older items tell a story while the newer pieces give contrast and create a unique style.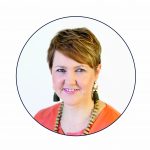 Written by Tania Bell from Green Room Interiors