In today's real estate market, staging your home to sell is like an art form. It can be very competitive, so to give yourself the best possible chance of selling at the highest price possible, you must make a good first impression.
Property styling will not only make your home look good, it will also give the potential buyer the feeling of a home that is easy to move right into. You want to allow the buyer to see themselves moving their own possessions right in.
Staging will make sure your home's best features will be highlighted and enhanced and will downplay any unattractive features that you may not wish to draw attention to.
t's more than making your home "look nice" but it's about knowing what a potential buyer is looking for and appealing to that emotion.
When a room is furnished correctly, rooms appear larger, more inviting and more functional.
A good stager will select the best type of furniture and furnishings to suit the architecture and era of your home.
With current trends in mind, your home will be dressed with the most up to date furniture and accessories in the most creative and eye catching way. Home staging will create a sense of excitement that buyers want when inspecting your home.
Staging will not only help your home gain more interested buyers, it may also assist in a faster sale and for a higher price.
Evidence shows that staged properties boost sale prices by an average of 10%.
If your home is vacant it's even more important to have the property staged. Many people can't visualise how they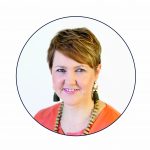 Written by Tania Bell from Green Room Interiors