Melbourne's October Real Estate market reflected improved results suggesting we may be through the worst of the challenges the industry has faced in the latter half of 2022.
The month's sales results suggest that both buyer and seller sentiment is returning to the market. Sellers appear to be adjusting their expectations to reflect current conditions, and active buyers are showing increased confidence to purchase again, with the RBA increasing interest rates by only 25 basis points in both October and November.
In relation to auctions, October saw volumes increase by a staggering 46% when compared to those seen in September, with 3,734 homes going under the hammer across the month. Melbourne's auction house price also increased by +2.2% to $1,165,402, making it the only capital city in Australia to see a positive increase month on month.
Melbourne's auction clearance rate also rose by 3.5% to 61.4% in October, with the strongest results being seen in Noel Jones' prime territories, the inner and outer east of Melbourne. The figures recorded in these regions were 68.5% and 66.5%, respectively, with the outer east improving 13.1% when compared to September.
Melbourne's rental market also continued to thrive, with Domain reporting that rental listings are down 64% annually, which is a strong contributor to the vacancy rate of 1.1% that was recorded in October. The 0.2% decline sees the rate equal to the all-time low recorded in 2018.
Coupled with figures from the September quarter that show house rents are at a new record high and unit rents are close to a record high, this could be a fantastic time for investors to consider starting or expanding their investment portfolio if they're in the financial position to do so.
October was also an exciting month for Noel Jones as an agency, with the following offices and team members being nominated as finalists in the recent 2022 REIV Awards for Excellence:
Medium Residential Sales Agency of the Year – Noel Jones Mitcham
Small Residential Sales Agency of the Year – Noel Jones Wantirna
Property Manager of the Year – Ivy Mao, Noel Jones Mitcham
Residential Salesperson of the Year (Executive) – Mike Muncey, Noel Jones Mitcham
It's wonderful to see dedication and hard work within the industry being recognised at a state level.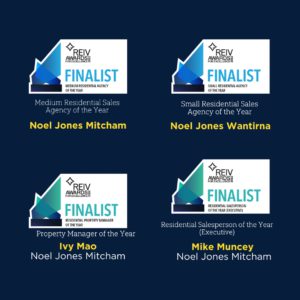 Congratulations also to the Australian Goannas Deaf Basketball Team, our October Community Support Program grant recipients. The Goannas are the men's National representative team for deaf basketball. The team is made up of the best deaf athletes from within the nation. Coach Brent Reid commented that the grant from Noel Jones provides not only financial input but support in spreading the word about Deaf Basketball Australia and what his athletes are doing to represent their country. You can read more about the Noel Jones Community Support Program and find application dates for our next round of grants by visiting noeljones.com.au/communitysupportprogram.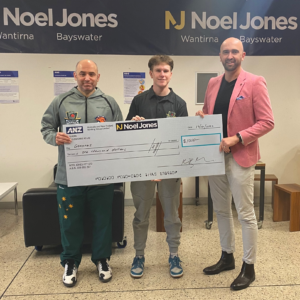 If you have questions about buying or selling before the end of 2022 or beyond, contact your local Noel Jones office, or visit our website at www.noeljones.com.au