When selling your home, it's all about evoking emotion and creating a connection with your home and potential buyers. It's not about choosing art that appeals to you personally. People don't want to see walls jam packed with family photos or personal travel pics nor bare, uninviting walls either.
The thing you must do is create a warm, inviting interior that appeals to most people. Here are my top 5 tips to display artwork that will really make your buyers fall in love with your home.
Make a bold first impression
In the entrance to your home, hang a beautiful piece of art to create a warm welcome. If there is room place a console below and some complimentary accessories.
Size does matter
It is best to have one large scale piece on the wall as opposed to many smaller pieces grouped together. A single piece of artwork will make the most impact. Think also of the scale of the artwork to the room, a common mistake I see a lot is that an artwork is just too small for the room. When hanging art above furniture, select artwork that is roughly two thirds the length of your sofa or sideboard.
Use mirrors
Using mirrors in an interior is a great way to bring light into a dark space and also makes a room appear larger. Place your mirror so that it reflects something particularly beautiful, like the garden outside. Placing a vase of flowers, plant or candles in front of a mirror, especially over a console or above a fireplace adds in so much dimension and depth to a room.
Select colours that work with your furnishings
When choosing your wall art, the room's overall colour scheme must be considered. You could start with the artwork and then build your colour scheme from the art, or simply go with a classic black and white photo to calm down a colourful interior. Just be careful to not get too "matchy matchy" with the artwork, as it may look too contrived.
Position your furniture first, then the artwork
Place all your larger pieces of furniture in the room, being careful not to include too many items. Then position the artwork centred above the furniture rather than centre of the wall. This then helps the artwork "talk" to the furniture and creates a harmonious and cohesive interior.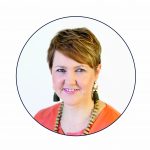 Written by Tania Bell from Green Room Interiors