We have been blessed with some lovely sunshine and fine days during the winter season this year, so getting out into our garden has been a pleasure for some people. For those who are not so savvy, I've compiled some top tips to improve the look of your garden without having to spend a fortune.
Second hand materials
The most expensive parts of a new garden are the hard landscaping items, such as pathways, structures & garden beds. Source second hand materials like bricks, pavers or flagstone to reduce your costs. Look for leftover timber or seconds from a building supply yard. Add in more plantings, as plants are less expensive than the hard materials which incurs labour costs also.
Mulch
We all know that mulching your garden is good for keeping the moisture in the soil and improves plant life. Did you know there is an adbundance of free mulch available for you to use? Examples of free mulch are leaves & grass clippings. Make sure you shred the leaves first as they will perform better. Lay them out on the lawn and mow over them. As for grass clippings, ensure they have allowed to cool off as they may burn your plants. Spread the clippings out to dry and then apply to your garden beds.
Grow your plants from cuttings
Probogation of plants can in some cases be quite easy to do. Take cuttings from larger established plants and stick them into a jar of water on your kitchen windowsill. Within 3 weeks or so, you'll have roots forming and will be able to plant into your garden or pots. Succulents are ideal for this method of probogation, as anyone can do it!
Buy small seedlings instead of established plants
Buy smaller size plants than what you desire, as this saves money. Be patient and be prepared for a year or two for your plants to come into their full size. This will save you a bucket load at the nursery.
Plant perrenials
Perrenials are flowering plants that come back year after year and reward you with a lovely display. The great thing is that you buy once, plant and they come back year after year. Good examples to look for are: geraniums, cineraria, aster & bergonia.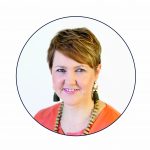 Written by Tania Bell from Green Room Interiors