After the dreary, cold days of winter are behind us, the market traditionally picks up with the resurgence of the warmer days of spring. People are keen to get out and look at what homes are on the market. So to make the most of the season and really showcase your property to its best ability, use these tips to dress up your interiors and make your home more memorable to buyers.
Candles – citrus scents
Nothing says fresh and clean like the smell of lemon or lime. A recent study conducted by realestate.com.au which infused different fragrances and aromas ranging from coffee, baked cookies to citrus smells in an open home, then surveyed the people inspecting the property to asked their perceived value of the home. The smell that ranked the highest in value was citrus.
So go out and buy those good quality combination citrus scented soy candles and burn at least 2 hours before you open your home and distinguishing before you leave. This will inject that appealing scent into your interiors and may well lead to an offer higher than you'd expected.
Soft music playing
Appealing to more than just the sense of smell and sight, creating an ambience in your home that evokes feelings of a lifestyle that could be achieved via music will really make your home memorable. Choose an easy listening mix on Spotify and pipe it through your sound system or music dock. People may even wish to linger longer if they are enjoying the feeling the music brings.
Floral bed linen / homewares
Bring the look and feel of Spring indoors to your bedding. Why opt for safe and ubiquitous white bedding when there are so many gorgeous designs available. If you can't bring yourself to going that far, maybe try some new scatter cushions on the bed or sofa or even some floral artwork. Introducing brighter, fresher floral patterns and colours will really make your interiors sing.
Native flowers and plants
There has been a real resurgence in popularity for indoor plants of late. Surrounding ourselves with plants and flowers connects us with nature and can bring the outside in. For cut flowers, Australian Native flowers and foliage are especially attractive as their muted colours work well with any backdrop, not to mention that they last longer in a vase than the humble lily or posy.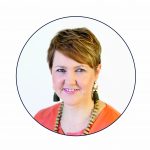 Written by Tania Bell from Green Room Interiors