It is so easy to update your interiors, now more than ever with the prevalence of online stores and the many homewares stores around but what if you simply don't have the spare cash right now to update and improve your interior décor?
Read on for some super savvy tips on ways you can update without shelling out any cash.
Rearrange your furniture
Moving some pieces around in your room or even swapping some items from one room to another can really mix things up. You'll be amazed just how different a room can look and feel by moving the position of a dresser, sideboard or even a sofa.
Display your wares
Fossick through all your cupboards and bring out some of those lovely pieces you've been hiding away for too long. Try arranging them in curated displays on your coffee table, mantel piece or sideboard. As a general rule, odd-number groupings are more interesting than evens. Arrange frames or objects in threes or fives for an eye-catching display.
Bring the outside in
Most people don't realise they have a plethora of organic decoration right there in their garden. Venture out into the garden, cut foliage or flowers from your trees and shrubs, collect river rocks, branches or pinecones. Then have fun displaying them creatively in tall vases, platters and trays.
Repaint Furniture
Most likely we all have cans of paint left over from previous renovations lying around in the garage. Give your old timber furniture a facelift by repainting in a bright colour or if you don't have enough to paint a whole piece, then consider painting the back of your bookcase or the inside of your cupboard for an element of surprise.
Recover cushions
Do you have some fabric scraps going begging and are handy with a sewing machine? Then why not sew up some new cushion covers to add to your collection. You can simply take off the old cover and replace with your new creation.
Decorate with books
Books can make for very decorative table displays. Go through your bookcase and choose books with interesting cover jackets or front cover designs and display in neat piles on your coffee table. You can top the pile with a small pot plant or a trinket. Viola, instant update for your living room!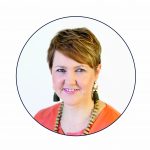 Written by Tania Bell from Green Room Interiors
Image Credit: Interiors by Green Room Interiors, images captured by Kate Hansen Photography