Let's face it, it can be rather frustrating renting a home without being able to change anything and put your own stamp on it.  We are borrowing a space to live in when we rent and it can seem all too temporary. But if you wish to make the house you rent more of a home, I've highlighted some easy ways you can inject your personality without upsetting the landlord.
Use rugs to cover up ugly flooring
Layering oversized rugs on top of dated timber floors or tiles will help to disguise it. Even placing a rug on top of daggy carpet can give your room a boost. Look out for flat weave rugs, as the pile height is quite low and allows for 2 or 3 rugs to be overlapped to cover a fair chunk of a room.
Removable wallpaper
An easy way to bring in some artwork and to cover up an unattractive wall paint colour is to install a wall of removable wallpaper. You can have just about any design printed onto removable vinyl wallpaper, allowing you to fully express yourself. When you leave it is easy to peel off and can be used again in your next home.
Re paint walls
If you are planning on being in your rental for a long period of time or have been renting the same home for a while, why not invest a little money to repaint the walls. This will freshen up the interiors for you, and provided it is not a way out colour choice, the landlord may even thank you for putting some love into the place and improving it's value. Of course ask permission first, who knows the landlord may even chip in for the cost of paint!
Bring in the greenery
Nothing makes a house feel more like a home than indoor plants. Scientifically, living with plants improves the air quality that we breathe, so you are doing yourself a huge favour. Go on, pile up and fill those bare corners, shelves and dressers with lots of different types of plants. Make sure you check the suitability for the light levels in the different parts of your home and always make sure that you have a drip tray or saucer underneath to protect the floor from water spills.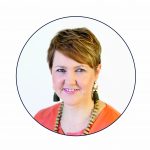 Written by Tania Bell from Green Room Interiors