Preparing your home for sale can be quite a daunting task for many, especially given how standards for presentation are high. If your furniture and décor is up to date and you don't have a need for full home staging then you must ensure your home compares favourably with the level of styling that the market has come to expect.
Here are our top 7 tips for preparing your home to be photo shoot ready.
Before the photographer arrives
Make sure on photo shoot day everything is done, you don't want to eat into the photographer's allotted time by clearing up things and moving things out of the way, have it all set to go.
Packing boxes
It's ok to have a room with packing boxes piled up. Choose a room that you know won't be photo graphed, like a spare bedroom or study.
Prioritise the best rooms in the house
The rooms that will be photographed are more than likely the kitchen, living, dining, main bedroom, main bathroom, outdoor alfresco space and front façade. So ensure these are the rooms you pay attention to the most. If you haven't cleaned out the cupboard in the laundry, don't worry about that, as the laundry is rarely photographed.
Living Room
Remove all unnecessary clutter like remote controls, toys, magazines, photos etc. Most importantly, fluff and arrange the cushions and throw rug on the sofa neatly. Keeping the accessories minimal and sparse might look odd to you, but the camera will love the clutter free interior, allowing your eye to flow over the entire room easily.
Bathrooms
Discard unnecessary items from bathrooms such as bathmats, cleaning products and personal care items. All you really need is some fluffy towels and a plant to make your bathroom presentable. Check out this quick instructional video on styling with bath towels https://youtu.be/aLw8BwQhztw
Kitchen
The kitchen is the heart of your home, so it simply must shine on photography day. Ensure all surfaces are spotless and streak free.
Remove:
Small appliances like toaster or rice cooker
Tea towels
Dishrack and dishes
Magnets on the fridge
Exterior
The exterior is just as important as the interior. Remove cars, boats or caravan out of the driveway and shoes from the front entry. Right before the shoot, have your leaf blower handy to show the garden in its best light.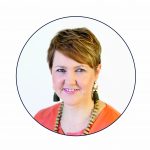 Written by Tania Bell from Green Room Interiors