Over the coming year we will be moving into a new era with furniture shapes and styles. What is emerging is a lot more of curves and circles in furniture and homewares design. This is a purposeful move away from the straight lines that have dominated design for the good part of the decade. It is being hailed as a new, modern day Art Deco trend. Read on to find out some of my favourite curveliscious furniture finds.
Curved mirrors
We will see bathroom vanities and kitchen joinery design introducing curves, following suit, mirrors with arches, semi circle and rounded edge shapes will emerge. Middle of Nowhere mirrors have a range of mirrors with powder coated frames in soft pastel hues, with almost an 80's feel.
Sofas and Occasional chairs
Globe West, one of the front runners in the furniture industry have introduced a number of different curved and circular chairs and sofas into their range of late. Velvet upholstery is still huge and lends itself well to a circular shape, as it moulds well in the upholstery process.
These softer, more feminine shapes team well with the hard, raw materials used in interiors such concrete, brass and terrazzo.
Round cushions
To work in with these curved sofas circular cushions are appearing in a myriad of different sizes, colours and materials. Mixing different fabrics front and back, ruching and tassels add to the decoration in scatter cushions. Think Kip & Co with their famous velvet pea cushion or The Family Lovetree pintuck cushions.
Another emerging trend, which I must mention, is toward more bespoke and custom designed pieces with an artisan and eco conscious bent.
Pieces of nature
Interesting pieces of furniture that are completely bespoke that might be repurposed or made in an eco conscious way will bring us all back to nature. The super talented Kerri Hollingsworth of an.ti.quate produces one-of-a-kind home furnishings with the intention to reinvent the way we consume and manufacture new products.
Inspired by nature and personal narratives, each piece is carefully handcrafted to be aesthetically captivating, comfortable and kind to the planet.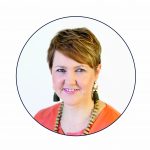 Written by Tania Bell from Green Room Interiors
Article Image Courtesy of GlobeWest