One of the most impressive rooms in your home is the bathroom. Even though they say a kitchen really sells a home, bathrooms are just as important to get right and match to the rest of the house.
To achieve a bathroom upgrade that is not only practical but results in a luxe look and feel, here's some bold design features that create a wow factor.
Basins – new materials
Who says you have to have a white porcelain basin on your vanity? Bespoke basins have now become quite popular and bring a touch of personality to your bathroom. Selecting from metal basins in materials such as bronze or zinc to coloured concrete basins, you really can create something unique.
Backlit mirror
Mirrors of all types can work in a bathroom but a backlit mirror mounted on a dark statement wall takes it up a notch for statement pieces. Oval or circular mirrors look good when lit from behind and will give your bathroom a 5-star upgrade. It's a clever way to introduce task lighting and the softer lighting also enhances the look of your vanity. Some mirrors have additional shelving behind the mirror, giving you some more storage, particularly handy for more compact bathrooms.
Feature wall or floor tile
Introduce some drama to your bathroom with a whole wall of decorative tiles that creates a statement.
We are now spoilt for choice with printed designs, mosaics and glazed ceramic tiles. Tiling the entire floor in a decorative tile is also a way of introducing some personality to your bathroom.
Shower bench
If space allows, consider an inbuilt shower bench in your walk in shower, so you can sit down while showering. Whether it's a footrest for leg-shaving or to keep toiletries handy, it could be a very practical design addition.
Free standing bath – to have or have not?
A freestanding bath is an impressive design element, it may not always be practical. Freestanding baths require a certain amount of space around them, which is ok if you have a palatial room, but what if you don't? New designs such as back to wall or back to corner baths, still give you the sense of a free standing bath, but fit into smaller rooms.
Remember: always use a reputable bathroom renovator or builder who strictly adhere to Australian standards so that your new bathroom stands the test of time.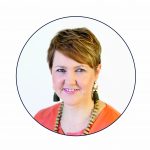 Written by Tania Bell from Green Room Interiors