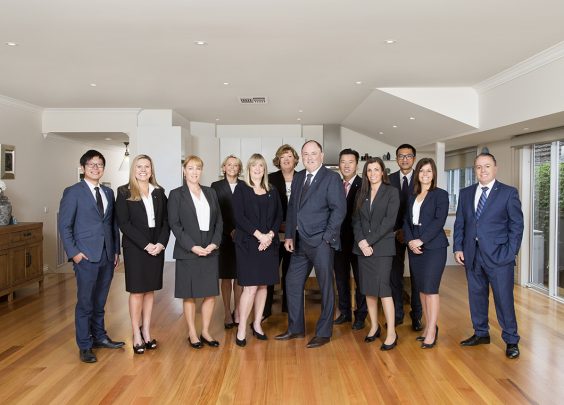 Box Hill Office
Your Property is in the Right Hands with Our Real Estate Agents in Box Hill
Are you looking to move to a vibrant area in the eastern suburbs or are you interested in buying an investment property in a sought-after locale? The expert real estate agents at Noel Jones Box Hill are here to help find the ideal property for your situation.
Highly respected local real estate expert Ted Shackleton is the Director of the Noel Jones Box Hill office. This well-known local property identity is backed by a team of experienced real estate agents who are deeply involved in the local area through charity auctions, the Police Blue Ribbon Foundation, and local sporting clubs, schools, and community groups throughout Box Hill and Blackburn. Whether you're looking to rent, buy, sell or invest, our Noel Jones offices located throughout Melbourne's eastern suburbs are here to help you.
Discover Box Hill and everything it can offer with our Real Estate Agents
As the Noel Jones Box Hill real estate agent team consists of locals, clients will be able explore the area with people who truly know the area and what it can offer a home buyer or renter. Box Hill is a cultural melting pot and one of Melbourne's oldest suburbs. History is in plain sight with turn-of-the century homes, stately Town Hall and elegant public gardens, which now sit alongside new, ultra-modern homes. The cultural diversity is reflected by the sheer number of busy restaurants serving up an array of exotic cuisine, which assures its appeal to those keen on buying or renting in an eclectic and popular community.
This lively area, stretching from Box Hill South to Blackburn North, is worlds away from its quaint Anglo-Saxon origins, with a unique multicultural energy and redevelopment occurring at breakneck speed. The local population is heavily skewed towards families and older, independent people especially with the easy access to the freeway at Box Hill North while nearby tertiary institutions also making it a drawcard for students. The expert real estate agents and property managers at Noel Jones Box Hill are the ones you can trust, whether you're buying, selling, renting out your investment property or looking for a home to lease in this truly wonderful part of Melbourne.
Are you ready to explore Box Hill? Then it's time to call your local team at Noel Jones today.