Sales Office
Mitcham | Blackburn | Wantirna Rentals
Mitcham Office
Visit Our Mitcham Office and Meet Our Local Real Estate Agents
Are you tired of real estate agents & property managers not listening to you? It's time to experience the Noel Jones difference. The award-winning team at Noel Jones Mitcham is headed by local real estate experts Matthew Scafidi & Janet Fleet. Their dynamic and passionate sales and property management team are committed to listening to their clients' needs and wants to achieve great results, whether looking at houses for sale or rent in Mitcham, investing or needing property managers.
Mitcham's Leaders in Real Estate and Property Management
The office has been recognised for many achievements during its operation including:
Winner – REIV Small Residential Agency of the Year 2014
Finalist – REIA Small Residential Agency of the Year 2015
Finalist – REIV Innovation Award 2015
Rate My Agent Most Recommended Agency in Mitcham 2014/15/16/17/18
Winner – REIV Salesperson of the Year Executives 2017
Finalist – REIV Salesperson of the Year Executives 2018
Finalist – REIV Medium Residential Agency of the Year 2018
With a commitment to world-class customer service, you are in good hands with Matthew and Janet's team. Both living locally and supporting local business, community events and charity wherever possible.
The team works across Mitcham, Vermont, Vermont South and surrounding suburbs such as Ringwood, Blackburn or Wantirna; an area brimming with parks for kids, buzzing with shopping and dining options and offering a combination of family homes and urban apartment living options. Families of all shapes and sizes make up the bulk of the local population with quality education a major draw card. Those with young children are also attracted to the parks and pre-schools. The style of properties in these areas offers a diverse range of homes dating from 1950s, 1960s and brand-new apartments. The selection of shops, restaurants and cafes will certainly satisfy those seeking laid back social outings. Just ask our local real estate agents what Mitcham offers – you won't be disappointed.
The Mitcham Real Estate Agents You Can Count on for Houses for Sale or Rental Properties
Are you ready to experience the Noel Jones difference? For top quality service, contact the Noel Jones Mitcham office today to talk to one of our real estate agents or property managers about the sale, rent or property management of houses in the area.
Community involvement is at the heart of our Mitcham real estate agents and property managers
Each real estate agent in the Mitcham office is actively involved in giving back to the local community which is demonstrated via the team sponsoring several primary schools, sporting clubs and by holding two major annual events – a twilight movie night and an Easter egg hunt.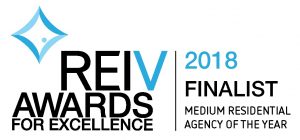 Noel Jones Mitcham
See us in action
Community Involvement
The team at Noel Jones Mitcham sponsor:
Antonio Park Primary School
Blackburn Lakes Netball Club
Buckanbe Blues
Heatherdale Cricket Club
Mitcham Cricket Club
Mitcham Eagles Football Club
Mitcham Football Club
Mitcham Thunder
Rangeview Pre School
Rangeview Primary School
St James Primary School
St Johns Parish
The Kokken Boys
Vermont Cricket Club