Moving is always a stressful time. You are packing your entire life away into boxes and shipping them off to a brand-new location, so naturally, there are going to be concerns along the way, ranging from leaving behind prized possessions to the anxiety of settling down in a new neighboured.
With this in mind, it is important that you have the logistics of the move itself well planned and organised beforehand to ensure everything goes as smoothly as possible.
In this article, the Noel Jones team have developed a helpful moving house checklist pdf that should prove useful to those across Australia and beyond.
Moving House Checklist: 10 Weeks to Go
Book Removalist
Decide if you'll hire a removalist or do it yourself. Ask friends/family for recommendations and obtain estimates/hourly rates. This will be a trade-off between the added expense and the convenience of having a set of professionals perform the heavy lifting for you (literally). It can help to first create a budget for all of your moving expenses. This should include costs such as hiring the removalists, packing materials and even time away from work.
Decide and De-clutter
Begin going through your belongings and decide what you don't want to take to your new house. If you plan to really make a fresh start, odds are you will come across a lot of furniture and belongings in the existing property that will not be making the trip with you once you move out. The next step should then be to sell or dispose of any items you no longer need. This can be done through online selling platforms, garage sales or donation centres.
Use Up Food Supplies
Plan your meals around existing pantry and freezer supplies – the less food you have to pack, the easier it will be.
Notify List
Start a list of people/businesses that need to be notified of your move. Pin the list to the fridge and add to it as you receive communication from someone.
Review the Local Services in the Area
When moving to a new house, it is important to research the local services available. This includes everything from shopping centres and schools, doctors and dentists, to hardware stores and leisure centres. Establish a firm understanding of everything available to you.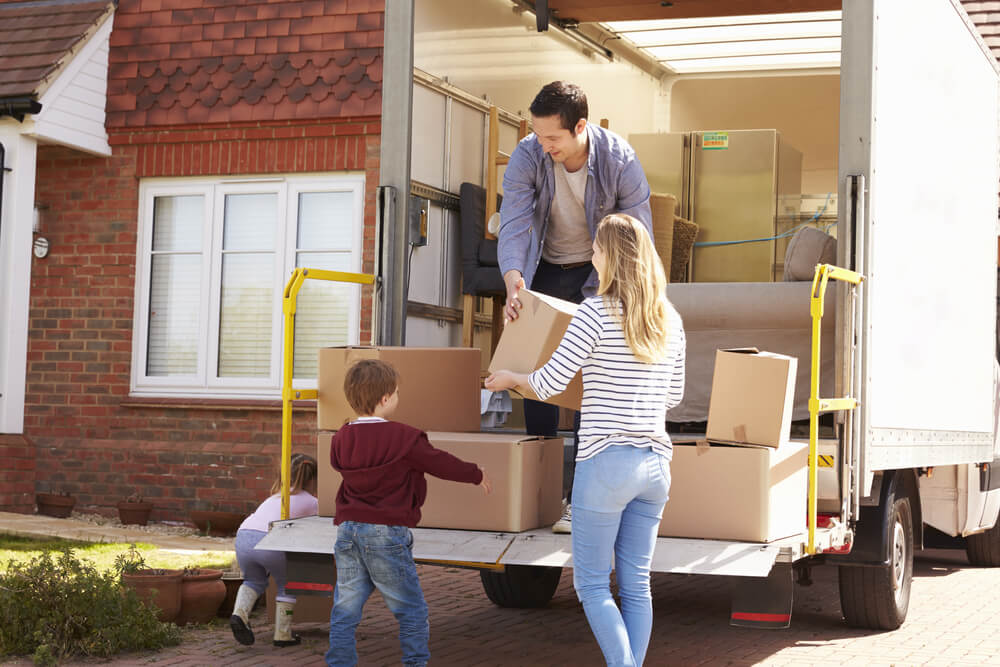 Moving House Checklist: 8 Weeks to Go
Boxes
Start collecting boxes and newspaper. Check Bunnings, eBay, Facebook community groups and Freecycle websites in an effort to pick up cheap or free boxes. Purchase new boxes in a variety of sizes from removalists or storage warehouses.
Packing Supplies
Purchase bubble wrap, packing tape, utility knives, labels and permanent markers.
Sheds and Garages
Clean out unwanted items and responsibly discard old paint tins, garden pots, broken tools etc. Consider how you'll deal with flammable items as the removalist company may not move these for you.
Moving House Checklist: 6 Weeks to Go
Make a Start on Packing
Start packing cupboard items that are rarely used – the boxes can be stored in the bottom of the cupboards so they're out of the way. From here to moving day you should be packing whatever you can so there's no last-minute panic. Linen, books, craft supplies, memorabilia, off-season clothes are all items that can be packed early. Be sure to package fragile items in boxes and use bubble wrap and newspaper to protect them.
Notify Providers
Decide if you'll be using the same gas, phone, electricity, internet company once you move out of your home. Alert them to your moving date so final readings can be organised and services can be disconnected/connected on the date you require. Arrange for your house and contents insurance to be transferred to the new address. It is important to also redirect your mail to your new house before moving out. You can do this by contacting the Australia Post Redirection Service.
Pets and Children
Make arrangements for a friend or relative to look after your children during the move. Have someone take your pets for a day or two or book them into a boarding kennel so they aren't underfoot or stressed with the changes taking place.
Moving House Checklist: 2 Weeks to Go
The Final Countdown
Packing should well and truly be underway. Ensure boxes are clearly marked so the removalist can place them in the correct rooms. Consider if you'll pack hanging clothes or lay them in the back seat of your car on moving day. Small clothes items such as jumpers, t-shirts, shorts, socks and underwear can be packed into suitcases if you have any.
Develop a Cleaning To-Do List for the New Property
Before you begin moving into your new house, it is a good idea to develop a cleaning checklist. This should include tasks such as cleaning the oven, windows and ceiling fans.
Confirm your moving days
It is important to confirm the dates of your move with your removalist and utility providers. This will ensure that everything goes smoothly on moving day.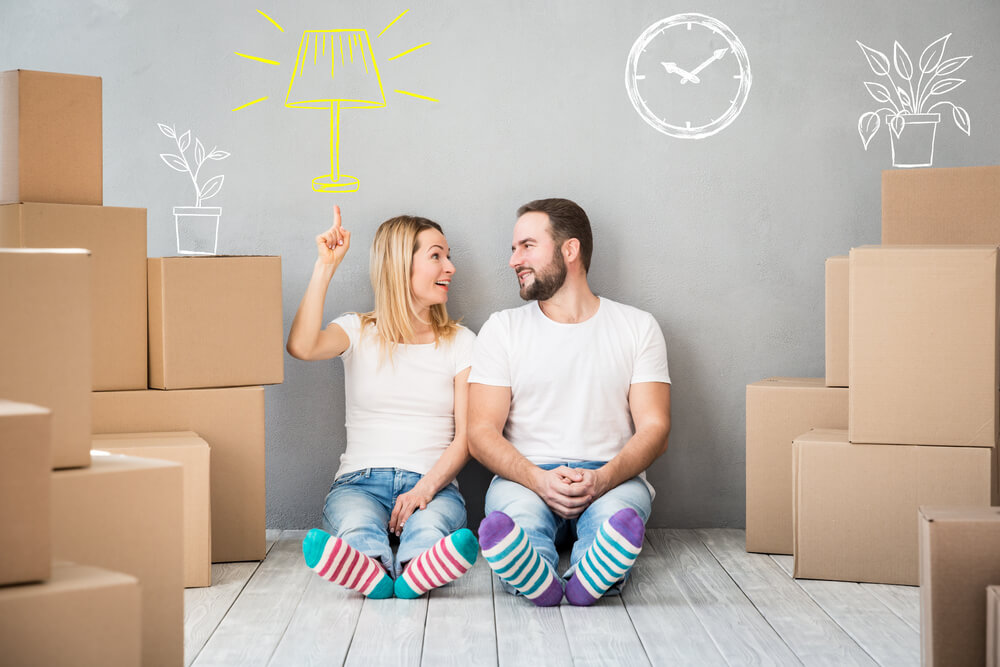 Moving House Checklist: 1 Week to Go
Check weather for the day of removal
Before moving, it is important to check the weather forecast for the day of your move. This will help you to prepare for any potential weather-related delays.
Avoid Cord Confusion
Take a photo of connected electronics such as your home entertainment centre so you know how to reconnect them.
Valuables
Put all your valuables in a box that will travel with you. This might include important documents, banking records, jewellery, passports, backup drive of your computer files etc.
Moving House Checklist: 1 Day to Go
Prepare an overnight bag
It is a good idea to pack an overnight bag with essentials such as toiletries, clothes and a laptop charger. This will make it easier for you to settle into your new home once you have moved in.
Collect the keys
Before you can start packing, you need to collect the keys to your new property from the real estate agent or landlord.
Switch off utilities at your previous property
Once you have finished packing, it is important to switch off all the utilities at your previous property. This includes water, gas and electricity.
Lock up your previous property
Make sure to lock up your old property before you leave, to ensure that your belongings are safe.
Following this moving house checklist PDF will help make the process a lot smoother and less stressful. Make sure to allow plenty of time for each task, so that you don't feel overwhelmed on moving day. And remember, if there's anything you forget, don't worry – you can always pack it later!
If you're going to be moving house soon then download our handy moving day checklist. Click on the image below and then save or print the PDF file via your browser. If you are still looking for properties for rent, or are keen to buy, be sure to contact us at Noel Jones today or review our real estate property guide.