At the end of every year, Pantone – the world's most influential colour institute announces their colour for the coming year. The design world eagerly awaits this very well considered decision, as it dictates the coming trends in all things design. This year is a little different as they have chosen two hues to be the colours that represent the year 2021,  "Ultimate Grey" and "Illuminating". This is a clear reflection of the most unpredictable events of 2020 with a world pandemic and the uncertainty in the year ahead, while encouraging optimism and hope.
In a statement from Pantone, they state that the decision to select two colours "Sends a message of happiness supported by fortitude, as after 2020 one colour couldn't possibly encapsulate all we've been through. Practical and rock solid but at the same time warming and optimistic, the union of Ultimate Grey and Illuminating is one of strength and positivity. It is a story of colour that encapsulates deeper feelings of thoughtfulness with the promise of something sunny and friendly." An extremely apt sentiment and one that we can easily translate into our homes.
To apply some of the colours in your home, it does not necessarily mean you have to get out the paint brush and paint your walls buttercup yellow or mid grey. You can introduce the colours into your interiors with accents in art, bedding and even lighting, here's some easy ways to experiment.
Design tips:
Bathrooms are areas where you can afford to go a little crazy with colour, so why not tile a single feature wall in your bathroom renovation with a bright yellow subway tile, teamed with a mid grey floor tile and white gloss tile on adjacent walls.
Yellow is said to spark creativity and imagination, so why not paint your home office walls in the bright hue? If you are not so brave, how about bringing in an over scale yellow dominant artwork
Bedding manufacturers now produce gorgeous plain dyed linen or cotton bedding, so you can dress up your otherwise uninspiring room with the colour of the year, Illuminating. It is arguably one of the easiest ways to introduce bold colour!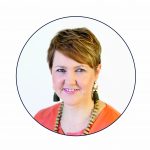 Written by Tania Bell from Green Room Interiors