Renovating your investment home for best results
So, you have just purchased an investment property or maybe your tenants have vacated and your property needs a refresh? Renovating can be expensive and there can be many pitfalls. You want to make sure you get as much value for your dollar as you can, so read on for smart and money-wise ways of revamping for the best results.
Kitchen
If you are on a tight budget, the kitchen is the area that you should spend the most money on, especially when it comes to the kitchen benchtop. Considering an option such as reconstituted stone can really add value to your investment property.
When deciding what sink to go for, it is best to avoid under mount sinks with stone tops. The stone is known to chip over time causing it look tired.
It is also recommended to steer clear of outlandish colours for the cabinetry, as this might turn off some would be tenants, plus they will date very quickly.
Natural Light
Abundant natural light will improve the look and feel of any home. Introduce a skylight if your budget allows.
Lighten up floors, using a light coloured timber or tile, with white paint on the walls. Keep window coverings simple, ideally light coloured roller blinds. All these will make the place look and feel bigger.
Do's and Dont's
Don't carpet the dining area, as it will get dirty very quickly and will be harder to clean. It is best to use hard flooring such as tile, vinyl or floating floor. Avoid the use of feature walls – they alienate some people and can look dated.
Use a better quality, durable paint, as it is easier to wash down at the end of a lease, and cheaper than repainting.
Don't use feature tiles in bathrooms, keep it simple. Look for larger format tiles which means less grout to clean.
While you can do a lot of the works yourself, don't attempt specialist renovation items on your own. Call in the professionals for things like waterproofing, plumbing, electrical or cabinetry as it may end up costing you more in the long run.
Plant some low maintenance plants in the garden. Look for native plants as they will tolerate a bit of neglect and don't take much to look after.
Designer's tip
Choose a white paint colour for all walls which has a touch of black in it, such as Dulux Natural White. It provides great coverage and you may only need to apply two coats instead of three.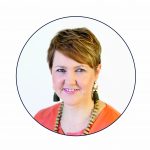 Written by Tania Bell from Green Room Interiors