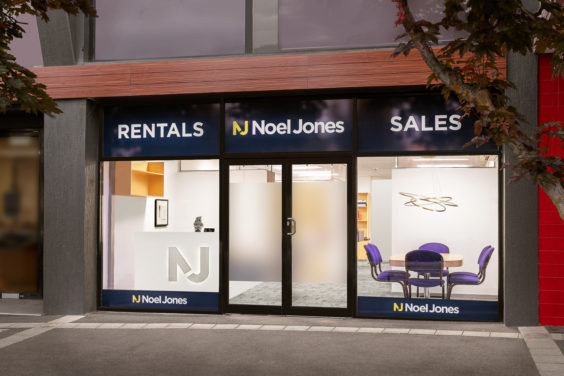 Bayswater Office
Need expert Real Estate Agents or Property Management in Bayswater?
Whilst they might be the new face on the local strip, they are certainly no strangers to providing an exceptional level of real estate expertise in the Bayswater area and its surrounds. Under the directorship of real estate veterans Rohan Calder, Michael Hill, Paul Leydin and Robert Simpson, the team at Noel Jones Bayswater arrives with an exceptional knowledge of all aspects of the industry, and an approach ability that is rarely seen; they believe that relatability is crucial when working with their clients to achieve the outcomes they desire, whether transacting in sales, property management or both. The Noel Jones brand is already well-respected within Bayswater and neighbouring suburbs, and with a strong and proven focus on partnering with the communities that they operate within, locals can expect to see their familiar brand supporting many of the places that they have expressed matter to them over time, including sporting clubs, schools, and community groups.
Your property is in the right hands
Noel Jones Bayswater will be more than just your local sales agent; they can also handle your property management needs. This enables them to deliver you a multidimensional approach to real estate, with the ability to offer a complete end-to-end service. This includes assistance to purchase a property, manage it as a rental, gain quality tenants and market leading returns, and then market it for sale again if required. Whether it's a small apartment or a multi-million-dollar mansion, their range of marketing platforms and the backing of a dynamic network of offices provides clients with unrivalled exposure across the eastern corridor to achieve better results in shorter timeframes.
Discover Bayswater
Bayswater enjoys a diverse landscape that encompasses a variety of housing options, catering well to a range of buyer demographics and also astute investors who recognise the growth that is imminent within the ever-evolving suburb. Accommodation includes an increasing level of contemporary low-rise apartment buildings populating major thoroughfares, plus in the backstreets, a mixture of villa units, newer townhouses, and traditional family homes, many of which are enjoying the benefit of modern renovations and extensions. In recent years, there has been a substantial investment within the local area, with many noticeable improvements and upgrades taking place. This includes the large project to remove level crossings and build a new state of the art home for Bayswater Railway Station, and the commencement of the $15M redevelopment of the Mountain High Shopping Centre which is due to be completed in 2022. In perfect complement are quality schools, popular restaurants and cafes, and open green spaces such the Dandenong Creek trail which meanders through the centre of the suburb, and the Marie Wallace Bayswater Reserve which is often referred to as the 'Train Park' by local kids and parents, each of whom rate it highly. With the Dandenong Ranges acting as a picturesque backdrop, it's no wonder that Bayswater continues to rise in popularity.
Real Estate Agents with a Difference
Whatever stage of the property cycle you're in, contact Noel Jones Bayswater – they'd love to connect with you to see how they can assist you to achieve your real estate goals.